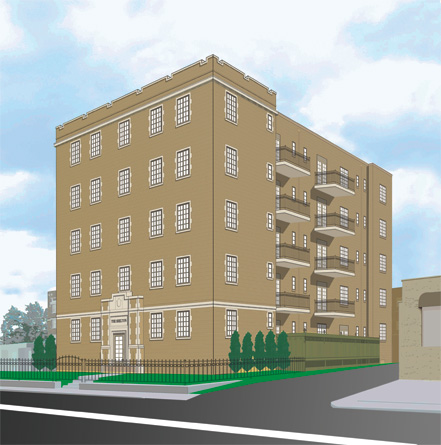 About Shelton
Life at The Shelton is about options. Choose a great floor plan, your favorite Indianapolis view, and enjoy a location that is second to none for convenience. The Shelton, exceptional one and two bedroom condominiums in the heart of Indianapolis that some people call perfect, but most call home.
Offering one of the most impressive and expansive panoramic views of downtown, the historic Shelton building will deliver some of the most distinctive and sought after condos downtown Indy has to offer. Located at 825 N. Delaware in Indy's historic St. Joseph neighborhood, the grandeur and presence of this one-of-a-kind structure will be completely reborn with all the modern amenities of today.
Amenities
Standard Amenities

First floor units include large private terraces
Gated and garage parking
Granite counter tops and custom cabinetry
Full tile showers and baths
Twelve foot octagonal ceilings
Rooftop deck
Soundproofing
Penthouses feature private rooftop terraces
Over-sized private balconies
Elevator
Hardwood flooring
Data and telco wiring
Integrated intercom and security system
Efficient energy use
Upgrade Amenities

Basement storage facilities
Multimedia wiring
Additional reserved garage and surface parking
Customization options available
History
The Shelton was erected in 1925 by famed developer F. Rolland Buck and the Foster Engineering Company, This historic building was the first of four large downtown apartment buildings in Indianapolis. Charles B. Foster worked with Frank Lloyd Wright prior to moving to Indianapolis in 1919 and that design collaboration is evident in the unique cascading ceilings you'll see throughout the units. The 'unit slab construction' design concept was years ahead of its time and has proved itself in the timeless structural integrity of this residence you will be proud to call home.
Shelton Development Group will graciously transform this historic property into sixteen, one and two bedroom, intelligently designed and well appointed condominium units. Every resident will unquestionably appreciate the unparalleled rigidity of the foundation upon which their modern unit has been constructed. Enjoy all the comforts of today coupled with the durability and longevity of this profound structure.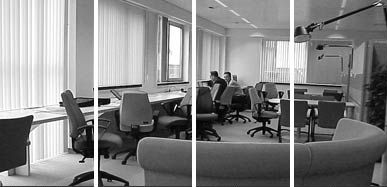 Development Team
A local development team with experience in some of the most demanding markets across the country, Shelton Development Group will offer the absolute best in affordable, downtown condo living without forgoing location, innovation, quality and meticulous attention to detail.
The team brings a wealth of experience in real estate development to bear on a project you will certainly be proud to call home. An unwavering commitment to excellence, longevity and value can be seen in every aspect of this project.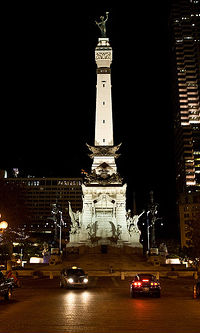 Dining Guide
Downtown offers more than 260 restaurants. Residents of The Shelton are only a three-minute walk from Mass. Ave's ethnic and contemporary restaurants and 10 minutes from cafes, fast-food and fine dining in the heart of downtown.
Nightlife
Located in historic, downtown Indy's St. Joseph neighborhood, The Shelton offers a superb location rich in history and revitalization. You'll be just a stones throw from the newly renovated Indianapolis Central Public Library, great restaurants, shops and art galleries. Wander just a few blocks east and you'll find yourself in the Mass Ave Arts District. Lockerbie Square, Chatham Arch as well as the War Memorials, Canal Walk and the much awaited Cultural Trail surround your future home. Be a part of history coupled with an exceptional Downtown location; make our past your future at The Shelton, where Retro Meets Metro.
Area Map
Contact Us
By Phone
Name: Kurt Allen
Century 21 Scheetz
Email: kallen@c21scheetz.com
Sales: 317-727-5728

Address
825 N. Delaware
Indianapolis, IN | Map
Connect
Financing
Homebuyer Tax Credit Opportunities
The Worker, Homeownership, and Business Assistance Act of 2009 extends the deadline for qualifying home purchases from Nov. 30, 2009, to April 30, 2010. Additionally, if a buyer enters into a binding contract by April 30, 2010, the buyer has until June 30, 2010, to settle on the purchase.

The maximum credit amount remains at $8,000 for a first-time homebuyer –– that is, a buyer who has not owned a primary residence during the three years up to the date of purchase.

But the new law also provides a "long-time resident" credit of up to $6,500 to others who do not qualify as "first-time homebuyers." To qualify this way, a buyer must have owned and used the same home as a principal or primary residence for at least five consecutive years of the eight-year period ending on the date of purchase of a new home as a primary residence.



For more information please visit FHTC.